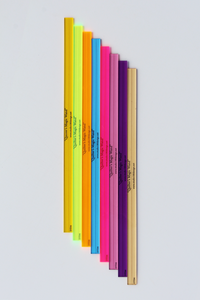 Quilter's Magic Wand - Studio 180
This hand little tool creates an accurate 1/4" Seam Marking Guide with etched 1/4" line running down the middle. It is the perfect tool for marking to create 1/2 square triangles.
The tool comes in a variety of colors and just like us you will be surprised as to which color you receive!!
---
We Also Recommend