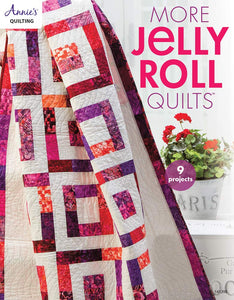 More Jelly Roll Quilts by Annie's Quilting
Enjoy eight inspirational patterns perfect for your weekend projects.
All projects use 2 1/2" strips in the construction making this your go-to book for moments when you want to create the perfect quilt without all the added planning and prepping. Save time and frustration by using preselected and precut strips or check out the Stripology Ruler by Creative Grid.
 48 pages
---
We Also Recommend